Qualified Plan Consultant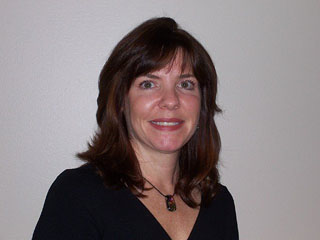 Cynthia began her post-university career closing real estate transactions in Ft. Myers, FL. She then moved on to assisting the CFO and handling investor relations for a large geriatric and medical company in Philadelphia, PA. In 1993, Cynthia entered the qualified plan administration arena in Minneapolis, MN, and found her niche.
Cynthia graduated with high honors from Michigan State University, The Honors College, with a B.A. in English, Comparative Literature in 1988. Her degree included cognates in economics, communications, and studio art. She has continued her education through various seminars and community college classes with topics ranging from ERISA administration to severe weather spotting to gourmet cooking.
In 2000, Cynthia moved back to Michigan and began working for MBC. In her role as Qualified Plan Consultant, Cynthia assists clients with plan design and administration issues, performs non-discrimination testing and analysis, and writes the occasional newsletter for distribution to MBC clients. She has earned her Qualified 401(k) Plan Administrator ("QKA") designation from the American Society of Pension Professionals and Actuaries ("ASPPA").
Cynthia lives in Rochester Hills with her husband Bill, twin boys Nolan (Goose) and Nathan (Tater) and their three rescue cats. She enjoys reading, baking, scrapbooking, gardening, and spending time outdoors with the boys. She is active in Cub Scout Pack 342 and a member of the Woodland Elementary PTO.